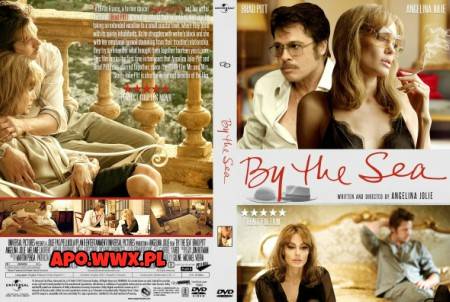 BY THE SEA / NAD MORZEM (2015)
GATUNEK – Dramat, Romans , LEKTOR.PL
OPiS FiLMU – Film opowiada historię kryzysu w związku amerykańskiego pisarza Rolanda (Pitt) i jego żony Vanessy (Jolie Pitt). Całość dzieje się w malowniczej Francji lat siedemdziesiątych. Według słów aktorki i reżyserki, nawiązuje do tradycji kina europejskiego lat sześćdziesiątych i siedemdziesiątych. – To opowieść o związku naznaczonym stratą, ale także o trwałości wbrew okolicznościom i wreszcie o drodze do wybaczenia i akceptacji
Film Angeliny Jolie to historia o miłości. Mimo że pozornie wydaje się, że mamy do czynienia tylko z jednym jej obrazem, tak naprawdę rysują się przed nami trzy wizerunki tego niepojętego zjawiska. Na głównym planie mamy oczywiście Rolanda i Vanessę, którzy jakby stracili te cząstki siebie, które odpowiadają za spontaniczność, ochotę, umiejętność przeżywania. Obok nich równie mocno została nakreślona miłość dwóch innych bohaterów, młodych Francuzów, którzy wybrali się w romantyczną podróż. Podczas niej świętują drugą miesięcznicę zawarcia małżeństwa. Mamy też starszego, doświadczonego mężczyznę, który kocha, choć stracił największą miłość swego życia. Jego żona zmarła rok temu po ciężkiej chorobie.
PLOT -In the 1970s, in France, an American couple, former dancer Vanessa and her husband Roland, a successful writer, have been married for 14 years. They drive to a hotel on a beautiful quiet bay on the sea coast. Roland is hoping to write a story while they are there. Vanessa and Roland seem to be barely on speaking terms, the wife withdrawn and grieving for an unknown reason. The husband appears to drink too much and seems very unhappy that his wife is no longer interested in him sexually.
Roland becomes friends with the hotel owner, an older man who is still grieving the death of his much-loved wife, but who carries on, cheerfully accepting what life has given him. Vanessa watches a local fisherman who goes out every day on the out-going tide and returns on the incoming tide, not catching many fish, but still happy with his life.
Vanessa and Roland's room is next door to the room of an attractive young couple, who have been married only a year. They meet the young couple, strike up a friendship, and afterwards discover that the wall of their room has a disused radiator pipe hole that connects through to the young couple's room, enabling them to watch the couple in their bedroom talking and having sex.
Gradually their experiences in the hotel enable Vanessa and Roland to start patching up their relationship. However, Vanessa has a liaison with the young husband in the next room, seriously damaging the relationship between the young couple, and triggering a confrontation with Roland, during which he tells her that if she wishes to hurt him, she should just go ahead and hurt him physically. Roland asserts that her seduction of the husband was motivated by his wife's revealing that she was pregnant, and demands an admission.
Roland is able to finish writing a new book. It seems that the young couple may possibly be able to work their way through the episode of cheating, and come out stronger on the other side. As Vanessa and Roland leave the hotel and drive away, we discover that it was two miscarriages that caused Vanessa's lasting grief and withdrawal. However she and Roland appear to be very much more reconciled with one another now.
[imdb id="tt3707106″]