Boys of Abu Ghraib (2014)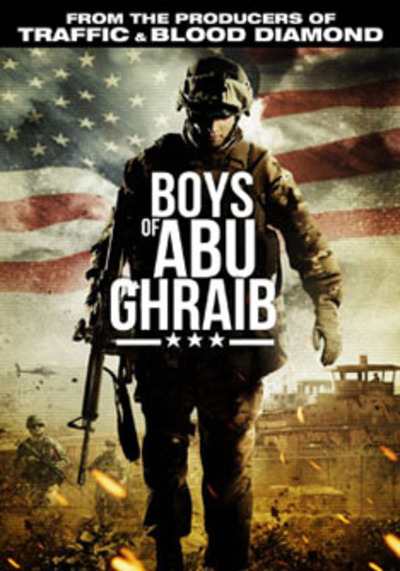 Gatunek..: Dramat, Historyczny, Thriller
OPIS: Bohaterem filmu jest amerykański żołnierz, który zostaje wysłany do słynnego więzienia Abu Ghraib w Iraku. Tam nawiązuje przyjaźń z jednym z więźniów.
PLOT: A dramatic war thriller about the world's most notorious prison: Abu Ghraib. Stationed there in 2003, American soldier Jack Farmer is tasked with guarding the Hard Site, a cell block for the Army's top-priority suspected terrorists. But as a rookie for the Military Police, he has no idea what he's doing. He's shown the ropes by a guard named Tanner (Sean Astin), who demonstrates control of prisoners through violence and intimidation.
Farmer's shifts are long and lonely, until he secretly befriends an English speaking prisoner named Ghazi. The two men pass time together and grow close, but Ghazi soon becomes the subject of harsh interrogations over his suspected engineering of a bomb that killed innocent civilians.
As the interrogations increase and their friendship is unveiled, Farmer must choose a side. A decision that threatens to destroy him.
Produkcja……: USA
Czas trwania…………: 104 min.
Premiera………..: 14.03.2014 – Świat
Reżyseria……: Luke Moran
Scenariusz…..: Luke Moran
Aktorzy…..: Sara Paxton, Sean Astin, Michael Welch, John Heard
720p BluRay-Yify
http://notepad.cc/boys-of-abu-ghraib-2014-720p-bluray-yify
WEBRip
http://justpaste.it/Boys-Abu-Ghraib-WEBRip-AQOS