The Returned (2013) HDRip XviD-AQOS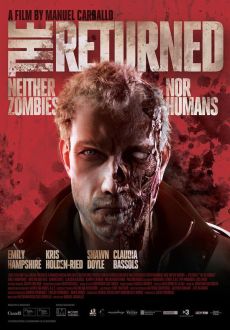 OPIS FILMU – Historia młodej kobiety, Kate, pracującej w specjalnej jednostce szpitalnej. Bezwzględnie oddana pracy zajmuje się wyselekcjonowaną grupą ludzi, którzy w wyniku zarażenia tajemniczym wirusem zmieniają się w zombie.
PLOT: In a post-zombie world, where the infected live normal lives, their retroviral drug is running out.
Tytuł.: The Returned
Produkcja….: Hiszpania, Kanada
Gatunek.: Drama | Horror | Thriller
Czas trwania.: 98 min.
Premiera.: 18.10.2013 – Świat
Reżyseria.: Manuel Carballo
Scenariusz.: Hatem Khraiche
Aktorzy..: Kris Holden-Ried, Emily Hampshire, Shawn Doyle, Claudia Bassols
[imdb id="tt2093270″]
The Returned 2013 HDRip XviD-AQOS