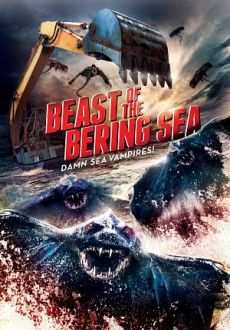 Beast Of The Bering Sea (2013) DVDRip.x264-IGUANA
OPIS: Bohaterami filmu są brat i siostra, którzy poszukują złota w zatopionej jaskini. Niestety nie wiedzą, że jest to siedlisko wysysających krew wodnych wampirów. Kiedy zakłócą im żywot, wampiry zaczną siać zamęt w okolicy.
PLOT: Dive into the depths of unspeakable terror as Sharknado's Cassie Scerbo comes face to fin with a swarm of bloodsucking sea monsters in this suspense-drenched chiller co-starring Jonathan Lipnicki (Jerry Maguire), Brandon Beemer (TV's "The Bold and the Beautiful") and Kevin Dobson (TV's "Knots Landing"). While dredging for gold beneath the Bering Sea, siblings Donna (Scerbo) and Joe (Lipnicki) are confronted by a horde of horrific sea vampires. When their father (Dobson) falls victim to the insatiable creatures, Donna and Joe join forces with a dedicated marine biologist (Jacqueline Fleming, Abraham Lincoln: Vampire Hunter) and a loyal deckhand (Beemer) to kill or be killed by the beasts.
Tytuł…….: Bering Sea Beast
Produkcja….: USA
Gatunek……..: Sci-Fi
Czas trwania…: 85 min.
Premiera…..: 09.11.2013 – Świat
Reżyseria..: Don E. FauntLeRoy
Scenariusz……: Brook Durham
Aktorzy..: Cassandra Scerbo, Brandon Beemer, Jaqueline Fleming, Jonathan Lipnicki
Beast Of The Bering Sea (2013) DVDRip.x264-IGUANA
http://pokazywarka.pl/beast-bering-sea-2013-dvdrip-x264-iguana/