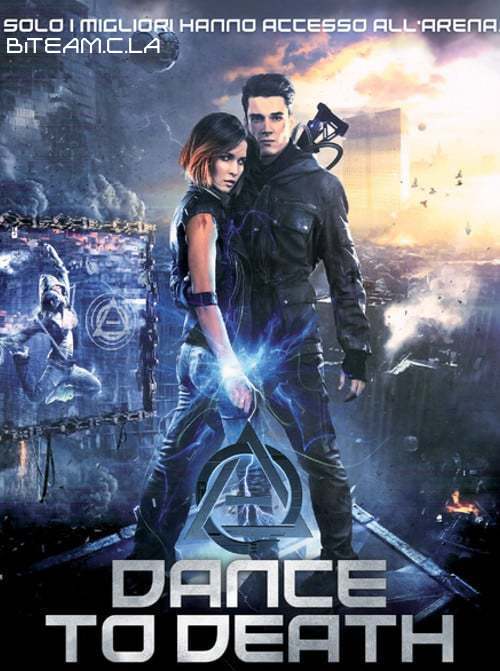 DANCE TO DEATH / TANTSY NASMERT (2016)
GATUNEK – Akcja, Dramat, Sci-Fi
OPiS FiLMU: Dystopia science-fiction, mix futurystycznej i postapokaliptycznej scenerii, śmiertelny turniej, kiełkująca miłość pary jego uczestników i rebelia przeciw władzy. Tak w skrócie prezentuje się opis Igrzysk Śmiercirosyjskiego blockbustera science-fiction Dance to Death (Tantsy nasmert).
Film skupia się na organizowanym przez rządzących oligarchów na specjalnej podziemnej arenie turnieju tanecznym dla młodych ludzi, którego stawką jest ich życie. Tylko zwycięzca może przeżyć, a przegrani przemienią się w popiół i zostaną przetworzeni w energię potrzebną do ochrony miasta. Jednym z uczestników jest Kostya, chłopak z biedoty, który został złapany podczas milicyjnej łapanki i zmuszony do partycypowania w turnieju. W oko wpada mu Anya, córka wysokiego rangą dygnitarza, która dobrowolnie zgłosiła się do turnieju, aby poświęcić życie na ołtarzu dobrobytu miasta.
PLOT – DANCE TO DEATH (Tantsy nasmert) – 2070s Moscow. The old energy technologies, such as oil and coal, were lost decades ago during the nuclear war. But a new technology has been developed that converts the human body directly into energy, leaving behind only a flurry of gray ashes. In a sealed bunker in the post apocalyptic ruins of Moscow, young people struggle against each other in a deadly dancing tournament. The winners will live. The losers will be consumed for energy to power the city. One of the young people in the bunker is Kostya (Ivan Zhvakin), who was captured during a police raid and forced into the tournament. There he meets and falls in love with Anya (Lukerya Ilyashenko), the daughter of a high ranking official who has willingly offered herself to the tournament for the sake of the city. Who will survive?
05.07.2018
DVDRip
⭐ mirrorace.com/m/1rzco
⭐ mir.cr/UEAQTD7Q
⭐ racaty.com/7b44b9bpmqdj
⭐ ddl.to/97a19g5eagwk
⭐ grifthost.com/2x5j2xudgnvf
[collapse]