Special ID (2013) ENG DUB DVDRIP x264 AAC-CPG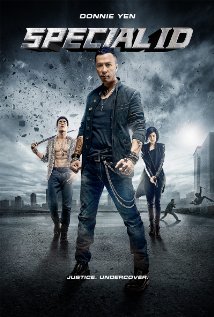 OPIS FiLMU: Akcja skupia się na gliniarzu i jego ekipie, którzy idą na misję pod przykrywką do najbardziej bezwzględnej organizacji przestępczej w Chinach, aby powstrzymać ich groźnego przywódcę. Grupa musi stawić czoło niebezpieczeństwu, gdy po kolei ich prawdziwa tożsamość wychodzi na jaw.
PLOT: Donnie Yen is Zilong "Dragon" Chen, an undercover cop deep inside China's most ruthless crime syndicate. The boss, Xiong (Collin Chou, Jet Li's FEARLESS, THE MATRIX trilogy) swears to find every traitor and make him or her pay with their lives. Agents are turning up dead. His days are numbered. Desperate to protect his family and his life, Chen must risk everything to protect the SPECIAL IDENTITY he never wanted before it's too late.
Director:  Clarence Fok Yiu-leung
Writer:  Kam-Yuen Szeto
Stars:  Donnie Yen, Tian Jing, Andy On
Produkcja..: Chiny, Hongkong
Gatunek..: Kryminał, Thriller
Czas trwania..: 98 min.
Premiera..: 18.10.2013 – Świat
Special ID 2013 ENG DUB DVDRIP x264 AAC-CPG