Demon Legacy (2014) DVDRip.XviD-EVO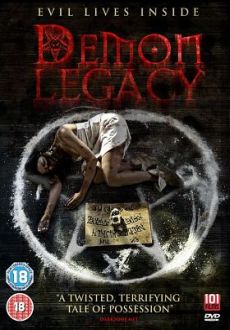 OPIS: Pięć studentek wybiera się w trudno dostępne góry, aby poimprezować i w ramach żartów wykonać demoniczny rytuał. Sytuacja jednak komplikuje się, gdy zło budzi się naprawdę…
PLOT: In a remote mountain lodge, five sorority sisters accidentally unleash an unholy entity, and must battle evil and each other to stop it from devouring mankind.
Director: Rand Vossler
Writer: Tracy Morse (based on an original screenplay by)
Stars: Matthew Currie Holmes, AnnaMaria Demara, Eileen Dietz
Tytuł..: Demon Legacy / See How They Run
Ocena.: IMDB – 6.6/10 (8)
Produkcja…: USA
Gatunek.: Horror
Czas trwania..: 93 min.
Premiera..: 19.05.2014 – Świat
Demon Legacy (2014) DVDRip.XviD-EVO
http://justpaste.it/Demon-Legacy-2014-DVDRip-