Bipolar (2014) HDRip x264 AC3-MiLLENiUM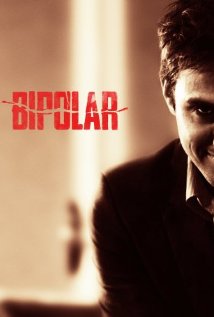 OPIS: Harry cierpli na zaburzenia psychiczne i w końcu zdecyduje się podjąć terapię. Trafia do z pozoru rzetelnej kliniki, jednak z biegiem czasu okazuje się, że miejscowi lekarze dokonują przerażających eksperymentów na ludziach…
PLOT: When Harry Poole tries out a new medication for Bipolar Disorder, he is reborn as "Edward Grey", a seductive but dangerous alter ego who dramatically takes over his life, changing the young man and those around him forever.
Director: Jean Veber
Writer: Jean Veber (screenplay)
Stars: Andrew J. West, Emma Bell, Lenny Jacobson
Tytuł.: Bipolar
Produkcja.: USA
Gatunek..: Mystery | Thriller

Czas trwania..: 80 min.
Premiera..: 2014 – Świat
Bipolar (2014) HDRip x264 AC3-MiLLENiUM