Small Time (2014) PROPER DVDRip x264-RedBlade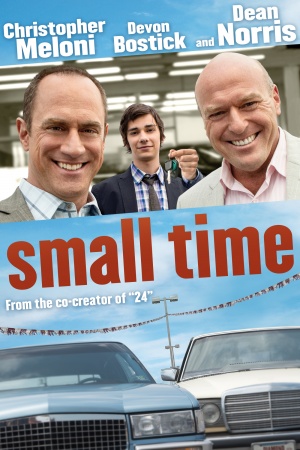 OPIS: Film opowiada o sprzedawcy używanych samochodów z Los Angeles.  Mężczyzna wciąż kocha swoją byłą żonę i ma kłopoty z synem, który chce  zrezygnować z college'u i pracować razem z ojcem w samochodowym biznesie.
Synopsis: Joel Surnow, co-creator of the Fox hit 24, makes the leap to features as writer and director of this drama centering on a teenager (Devon Bostick) who decides to skip college and become a used-car salesman like his divorced father (Christopher Meloni). Dean Norris, Bridget Moynahan, and Xander Berkeley co-star.
Director:  Joel Surnow
Writer:  Joel Surnow
Stars:  Christopher Meloni, Bridget Moynahan, Dean Norris
Tytuł…: Small Time
Produkcja..: USA
Gatunek..: Dramat
Czas trwania..: 1 godz. 34 min.
Premiera…: 18.04.2014 – Świat
Small Time (2014) PROPER DVDRip x264-RedBlade
http://justpaste.it/Small-Time-2014-RedBlade
Small Time 2014 DVDRip XviD-EVO
http://notepad.cc/small-time-2014-dvdrip-xvid-evo
Small Time (2014) BDRip