The Mummy Resurrected / Mumia

Zmartwychwstanie

  (2014) 720p WEBRIP x264 AC3-EVE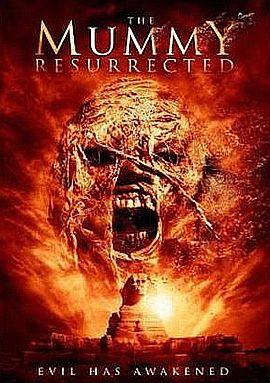 OPIS: Ojciec i córka prowadzą zespół archeologiczny by odkryć zaginioną piramidę w środku pustyni egipskiej. Wierzą, że piramida będzie pełna starożytnych skarbów – grupa postanawia ją zbadać. Nie wiedzą, że ich działania obudzą starożytne zło.
PLOT: A group of archaeologists uncover a long lost pyramid in the middle of the Egyptian desert. Believing the pyramid to be full of ancient treasures, the group decides to explore. Little do they know that their actions are about to awaken an ancient evil.
Director:    Patrick McManus
Writer:       Joanne Spring
Producer:  Ray Haboush
Stars:     Stuart Rigby, Lauren Bronleewe, Bailey Gaddis, Sarah Schreiber, Alena Savostikova, Elizabeth Friedman, Jessie Paddock
Genre: HORROR
The Mummy Resurrected / Mumia Zmartwychwstanie  (2014) 720p WEBRIP x264 AC3-EVE