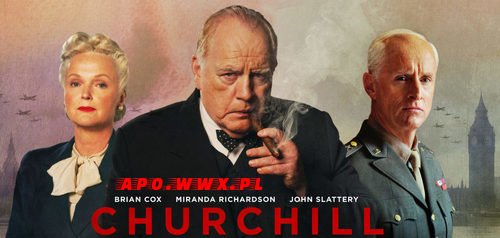 GATUNEK: Biograficzny, Dramat, Thriller, LEKTOR.PL

OPIS: Czerwiec, rok 1944. Na 96 godzin przed lądowaniem w Normandii premier Wielkiej Brytanii, Winston Churchill, zmaga się z wątpliwościami dotyczącymi słuszności ataku.
PLOT: 96 hours before the World War II invasion of Normandy, British Prime Minister Winston Churchill struggles with his severe reservations with Operation Overlord and his increasingly marginalized role in the war effort.