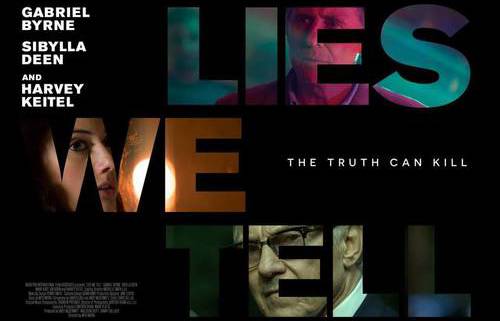 Lies We Tell (2017)
GATUNEK: Kryminalny, Thriller, Romans
OPIS:  Szofer zostaje wciągnięty w problemy kochanki swojego niedawno zmarłego pracodawcy.
PLOT: A trusted driver must deal with his dead boss' Muslim mistress, her dark past pulling him into a life-and-death showdown with her notorious gangster cousin/ex-husband.
An unflinching British thriller about loyalty, betrayal, and revenge. When his billionaire boss Demi (Harvey Keitel) dies, chauffeur Donald (Gabriel Byrne) is given one final job–to wipe out any evidence of Demi's relationship with his mistress, the enigmatic and beautiful Amber (Sibylla Deen). Donald's task soon unravels when Amber's life is threatened, and he finds himself her reluctant protector. Unwittingly drawn into a dangerous urban underworld, he encounters dark, harrowing practices, and a sinister criminal figure who will test him to his very limits.

04-02-2018
HDRip
megadrive.co/ka3u9e8d7f0k
jheberg.net/captcha/lwten/
go4up.com/dl/d2d4b3abd7a060
racaty.com/l4gn1y0esvr5
gg.gg/lies-we-tell17-hdrip
[collapse]