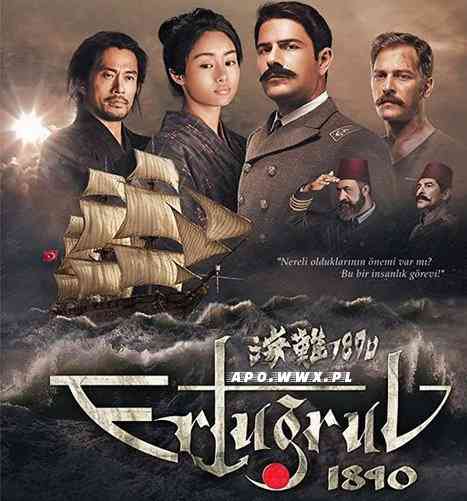 Kainan 1890 / Ertugrul 1890 / 125 Years Memory (2015)
GATUNEK: historyczny
OPIS:  Film przedstawiający dwa kluczowe wydarzenia, które wpłynęły na relacje japońsko-tureckie.
PLOT: True story of two key events in Turkish-Japanese relationship, which deepened the friendship between two nations.
Story 1- On September 16, 1890, the Turkish battleship Ertugrul experiences a disaster. 618 crew members fall out of the battleship and into the deep waters off the coast of Kushimoto, Higashimuro District, Wakayama Prefecture, Japan. Nearly 500 crew members die in the accident. An extraordinary rescue effort is taken by the local residents to save the Turkish crew members.
Story 2 – In 1985, during the Iran-Iraq War, Saddam Hussein announces his intentions to attack airplanes flying over the airspace of Iran. 215 Japanese nationals are in Teheran, Iran. The country of Turkey offers to place the 215 Japanese nationals on the first Turkish airplane out of Iran, even though about 500 Turks are in Teheran.
17.02.2018
480p – do rozpakowania
mir.cr/1QANW7ET
mir.cr/05QWKOT3
mir.cr/06KDOC83
[collapse]