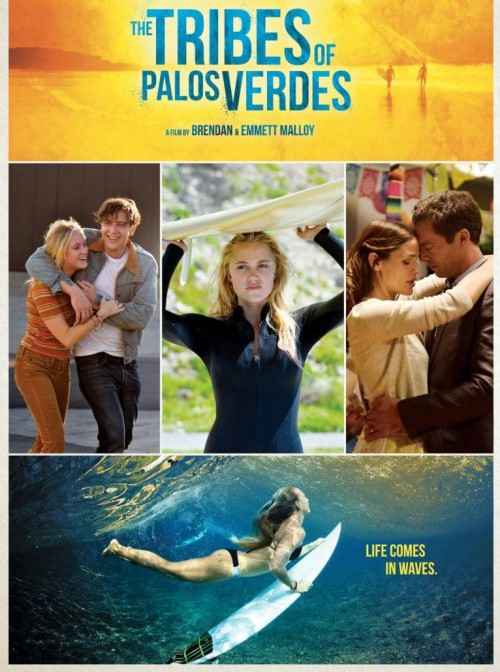 Plemiona Palos Verdes / The Tribes of Palos Verdes (2017) 
GATUNEK: dramat, LEKTOR.PL
OPIS FILMU:  Medina (Maika Monroe) przeprowadza się z rodzicami do pełnego uroku miasteczka Palos Verdes w Kalifornii. Pozornie dziewczyna ma wszystko, czego pragnie. Małżeństwo jej rodziców przechodzi jednak poważny kryzys. Matka Mediny (Jennifer Garner) nie potrafi kontrolować emocji i swoją frustrację wylewa na bliskich. Odbija się to na bracie bliźniaku Mediny (Cody Fern), który zaczyna eksperymentować z narkotykami. Zagubiona nastolatka szuka sposobu, aby zapomnieć o przytłaczającej ją rzeczywistości. Radość życia odnajduje w końcu w surfingu.
PLOT: When the situation at her idyllic Palos Verdes home turns volatile, young Medina attempts to surf her way to happiness.
When teenage Medina (Maika Monroe) moves with her family to the picture-postcard perfect paradise of Palos Verdes, California, they seem headed for a happy new chapter in their lives. But old troubles soon catch up to them, as Medina's parents' marriage disintegrates, her mother (Jennifer Garner) spirals into an emotional freefall, and her twin brother (Cody Fern) turns to drugs. Caught in the middle of it all, Medina must rely on her inner strength to become the stabilizing force in her family, while finding refuge in a new passion: surfing. Set amidst the sun-kissed beaches and crystal blue waters of the California coast, The Tribes of Palos Verdes is a stirring look at how life's greatest challenges forge who we become.

04.03.2018
WEB-DL LEKTOR PL
mirrorace.com/m/t1u3
mirr.re/d/7EB
racaty.com/74nh3qcvcp0i
megadrive.co/u37p1ifmbahs
getvi.tv/video/56611/plemiona-palos-verdes-2017-pl-web-dl-x264-kit/
[collapse]
[ipc img = "1"]