The Other Woman / Inna kobieta (2014)

PLSUBBED

480p BRRip XViD.AC3-MiNS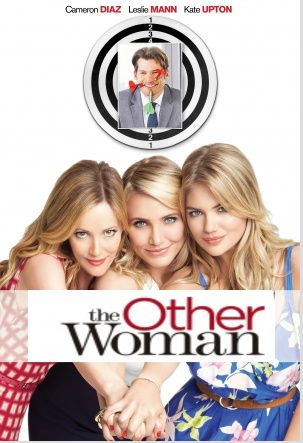 OPIS: Kobieta dowiaduje się, że jest zdradzana przez swojego kochanka i łączy siły z jego małżonką, by dokonać zemsty.
PLOT: After discovering her boyfriend is married, a woman (Cameron Diaz) tries to get her ruined life back on track. But when she accidentally meets the wife he's been cheating on (Leslie Mann), she realizes they have much in common, and her sworn enemy becomes her greatest friend. When yet another affair is discovered (Kate Upton), all three women team up to plot mutual revenge on their cheating, lying, three-timing SOB.
Tytuł..: The Other Woman / Inna kobieta
Genre: Komedia
Czas trwania…: 104 min.
Premiera…: 25.04.2014 – Polska, 01.04.2014 – Świat
Director: Nick Cassavetes
Writer: Melissa Stack
Stars: Cameron Diaz, Nikolaj Coster-Waldau, Kate Upton, Leslie Mann
The Other Woman / Inna kobieta (2014)

PLSUBBED

480p BRRip XViD.AC3-MiNS
http://notepad.cc/inna-kobieta-the-other-woman-2014-plsubbed-480p-br
The Other Woman / Inna kobieta (2014) BRRip x264 AAC-SSN
http://notepad.cc/the-other-woman-2014-brrip-x264-aac-ssn
The Other Woman / Inna kobieta (2014) BRRip XviD AC3-SANTi
The Other Woman 2014 BRRip XviD AC3-SANTi
The Other Woman / Inna kobieta (2014) DVDScr XViD AC3-BL4CKP34RL
http://notepad.cc/the-other-woman-inna-kobieta-2014-dvdscr