Once Upon a Time in Vietnam (2014) DUBBED DVDRip X264 AC3-PLAYNOW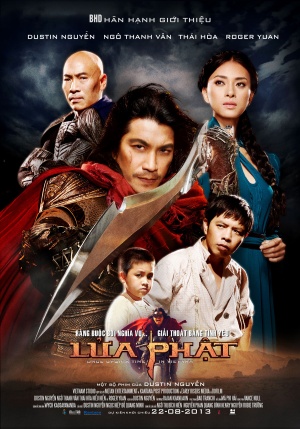 OPIS: Połączenie westernu z gatunkiem fantasy. Tajemniczy bohater staje w obronie wioski, terroryzowanej przez bandę rabusiów.
PLOT: While on a mission to retrieve fugitives in Vietnam, Dao, a commander in the Emperor's army, finds himself in the middle of a deadly conflict raging between a tyrannical crime boss, and the peaceful town that he has under his thumb. But when Dao realizes that Ahn, the beautiful monk warrior who fled the Emperor's army is living a secretive new life there, Dao must choose between upholding his oath to the Emperor, and fighting to preserve Ahn's cherished town..
Director:  Dustin Nguyen
Writer:  Dustin Nguyen (screenplay)
Stars:  Dustin Nguyen, Thanh Van Ngo, Roger Yuan
Tytuł..:  Once Upon a Time in Vietnam / Lua Phat
Produkcja…: Wietnam
Gatunek..: Akcja
Czas trwania….: 107 min.
Premiera….: 22.08.2013 – Świat
Once Upon a Time in Vietnam (2014) DUBBED DVDRip X264 AC3-PLAYNOW
http://notepad.cc/once-upon-a-time-in-vietnam-2014-dvdrip-playnow