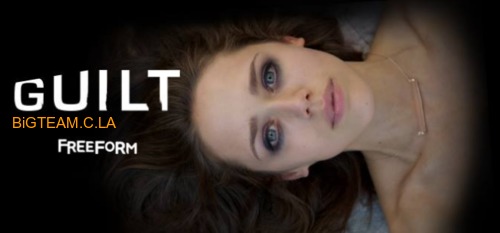 SEZON 1 EPiZOD 10 FiNAL
GATUNEK: kryminalny
OPIS:  Akcja serialu dzieje się w Londynie, gdzie Grace, amerykańska studentka, staje się główną podejrzaną w sprawie brutalnego morderstwa swojej współlokatorki.
Morderstwo na studentce jednej z uczelni w Londynie – Molly Ryan. Bazujący na prawdziwej historii Amandy Knox, brytyjskiej studentki oskarżonej o morderstwo swojej współlokatorki we Włoszech, nowy serial jest gratką dla fanów gatunku. Teoretycznie rozwiązywanie brutalnego zabójstwa ma trwać przez cały sezon, pozwalając rozkoszować się powolnym dochodzeniem w tej sprawie.
PLOT: An American college student living in London becomes the prime suspect in her roommate's gruesome murder.
Guilt follows the story of American college student Grace Atwood. When studying in London, her time abroad takes a sinister turn after her roommate is found murdered. As investigation into the case progresses, Daisy becomes the prime suspect. Her sister flies across the pond to come to her aid, and together they try to clear Grace's name. As they delve deeper into the case, however, more secrets come to light, and Grace's life becomes increasingly unbalanced.