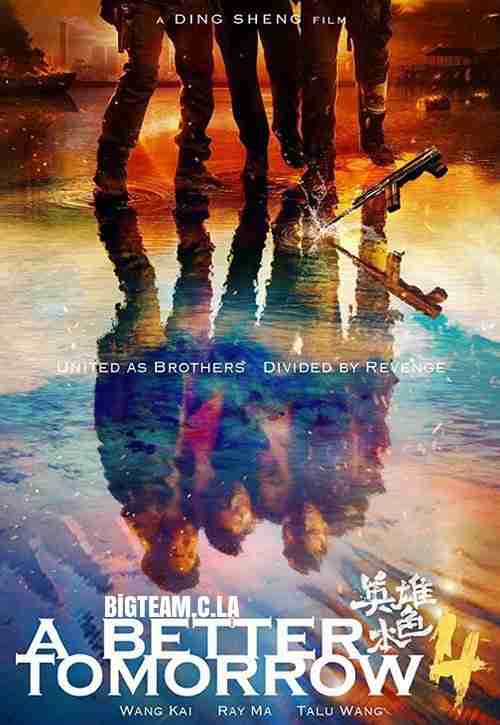 A BETTER TOMORROW (2018)
GATUNEK: akcja, kryminalny, dramat
OPIS FiLMU:   film śledzi perypetie byłego przemytnika, który próbuje rozpocząć nowe życie  i naprawić swój związek bratem po uwolnieniu z więzienia.
PLOT: This film traces the journey of a former smuggler attempting to start his life anew and repair his relationship with his estranged brother after his release from prison.
Zhou Kai (Wang Kai) heads a smuggling ring that ships goods from a coastal Chinese city to Japan. He has a younger brother, idealistic rookie cop Zhou Chao (Ma Tianyu), who knows nothing about his shady dealings. When Kai's refusal to turn to narcotics creates a rift in the team, the insidious Rubberband sets Kai up on a deal that ends with his arrest. Three years later, Kai is released from prison and tries to live a quiet, humble life with his former partner-in-crime, Mark (Wang Talu). However, the unforgiving eyes of his brother and society at large stop him at every step. When Kai's former criminal associates force Kai to return to the game, Kai, Mark and Chao are put on a collision path that will end in violence.

02.04.2018
WEB-DL
mirrorace.com/m/1qahk
racaty.com/8dq4sjp17p50
[collapse]