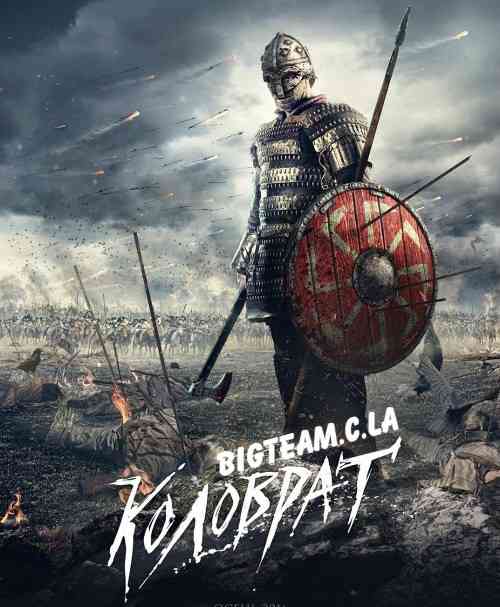 Furious / Legenda o Kolovrate  (2017)
GATUNEK: akcja, historyczny,
OPIS: Opowieść o legendarnej bitwie, w której siedemnastu nieustraszonych wojowników broni swojej ziemi przed tysiącami dobrze wyszkolonych żołnierzy. W XIII-wieku hordy wojowników mongolskich i ich przywódca, Batu Khan, kontrolują większość znanego świata. Gdy Mongołowie zbliżają się do Europy, atakują ostatnie rosyjskie księstwo stojące na ich drodze. Plany ich niweczy mały oddział bohaterskich silnych mężczyzn prowadzony przez tajemniczego dzielnego wojownika. Jest to opowieść o odwadze, wytrwałości i poświęceniu dla dobra własnego kraju. Oto historia Evpaty'ego Furiousa.
PLOT: A story of a legendary battle, where seventeen fearless warriors defend their land against an army of thousands well-trained soldiers. In 13th-century Mongol warrior hordes and their leader, Batu Khan, control most of the known world. As the Mongols move towards Europe they invade the last Russian principality standing in their way. Little do they know, their plans are about to be ruined by a small detachment of heroic strong men led by a mysterious brave warrior. This is a story about courage, endurance and self-sacrifice for the sake of one's country. This is the story of Evpaty the Furious.

10.06.2018
BRRip PLSUBBED
racaty.com/if96wefedkmq
megadrive.co/7ho2r1eccba1
mirrorace.com/m/Lg4v
vidoza.net/1enku9140qv7.html
ddl.to/9j84hn27pd8d/10.06.2018-Legenda.o.Kolovrate.2017.PLSUBBED.BRRip-BiGTEAM.C.LA.avi.mp4.html
getvi.tv/video/92283/10-06-2018-legenda-o-kolovrate-2017-plsubbed-brrip-bigteam-c-la/
[collapse]
09.04.2018
WEB-DL
jheberg.net/captcha/bigteamcla-f/
streamcherry.com/f/knbacpnsktreombo
racaty.com/3hc7bo98phor
suprafiles.net/d8n7peptfy71
[collapse]
[ipc img = "1" type="red"]