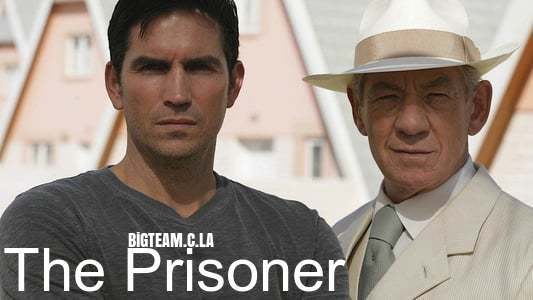 SEZON 1 EPiZOD 6 FiNAL
GATUNEK: Dramat, Thriller, Sci-Fi
OPIS SERiALU:  Seria rozpoczyna się przebudzeniem pewnego mężczyzny na środku pustyni. Widzi starszego mężczyznę uciekającego przed uzbrojonymi strażnikami. Zostaje on postrzelony, a wkrótce umiera, mówiąc jedynie: "Powiedz im, że wyszedłem".
Po ciężkiej wędrówce przez pustynię mężczyzna dociera do tajemniczego miasteczka, które jego tajemniczy mieszkańcy nazywają po prostu Wioską. Każdy, którego tam spotyka, jest znany jedynie jako liczba. Wkrótce uczy się on także swojego numeru – 6. Odkrywa, że mieszkańcy Wioski nie mają pojęcia o świecie zewnętrznym.
PLOT: A New Yorker awakens to find himself in a place called The Village run by a man known as Two. As everyone in The Village is referred to only by a number, everyone in The Village refers to him as Six – despite he himself knowing that he has another name – and seems to know who he is. He is told he lives in The Village and that The Village is the only reality there is. Six's mission becomes to find out where The Village is, who Two is and why he is seemingly keeping him prisoner in The Village (despite Two stating that Six is a free man), and how he can escape to his life back in New York. Six has to learn who among the Villagers he can trust – who include a doctor named 313, a cab driver named 147, and Two's own son named 11-12 – in his quest to escape from The Village. Six also has recurring memories of his life in New York, including an encounter with a woman named Lucy, which may be part of the key to discovering why he's in The Village.


[ipc img = "1" type="red"]