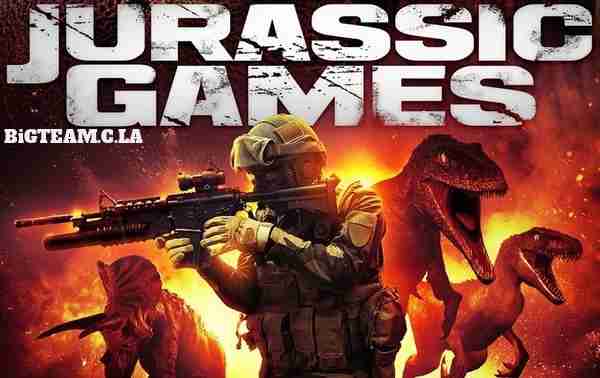 The Jurassic Games (2018)
GATUNEK: Sci-Fi, Thriller ,  
OPIS FiLMU:   Film pokazuje możliwy świat w niedalekiej przyszłości, w którym dziesięciu skazanych na Death Row zostaje wybranych do rywalizacji w The Jurassic Games, ostatecznym reality show, w którym gracze grają przeciwko dinozaurom i siebie nawzajem. Jest jednak pewien haczyk … Jeśli umrzesz w wirtualnej grze –  także zginiesz w rzeczywistości… i dla Anthony'ego Tuckera (Adam Hampton), przetrwanie – jest jego jedyną szansą na ponowne połączenie z jego dziećmi po tym, jak został bezprawnie uwięziony za zamordowanie swojej żony. W czasie samej gry mistrz ceremonii czyli innymi słowy podstępny gospodarz show dodaje nieprawdopodobne wyzwania by zwiększyć ryzyko…. ponieważ tylko jeden gracz może wyłonić się jako zwycięzca i odzyskać wolność…
PLOT: In the near future, 10 death row convicts are forced to compete in a virtual reality game that pits them against dinosaurs and each other.
Starring Ryan Merriman (Final Destination 3) and Perrey Reeves (Entoutrage), the film imagines a world set in the near future wherein ten Death Row convicts are chosen to compete in The Jurassic Games, the ultimate virtual reality game show that pits its players against dinosaurs and each other. However, there is a catch… If you die in the virtual game, you also die in reality; and for Anthony Tucker (Adam Hampton), survival is his one chance to be reunited with his children after having been wrongfully imprisoned for the murder of his wife. As the devious The Host continues adding improbable challenges, the characters will find the odds stacked against them as only one victor can emerge as winner and reclaim their freedom.

03.06.2018
HDRip
mirrorace.com/m/Lb3a
getvi.tv/video/89966/03-06-2018-the-jurassic-games-2018-hdrip-ac3-evo-bigteam-c-la/
[collapse]
[ipc img = "1" type="red"]