Day Of The Flowers (2013) DVDRiP X264-TASTE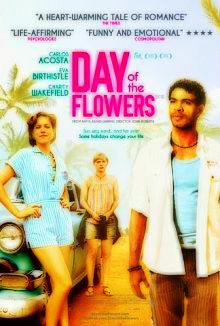 OPIS: Dwie siostry wybierają się na Kubę, by rozsypać tam prochy swojego ojca. Po przybyciu na miejsce postanawiają wybrać się na krótką wycieczkę, która niesie za sobą szereg przygód.
Plot: Two Scottish sisters, one a left-wing activist, the other a popular party girl, travel to Cuba to scatter their late father's ashes. In losing and trying to reclaim their father's ashes, the bickering sisters set off on a journey that them takes them through romance, danger, and the discovery of old family secrets.
Tytuł.: Day of the Flowers
Produkcja.: Kuba, Wielka Brytania
Gatunek.: Dramat, Komedia, Romans
Czas trwania.: 92 min.
Premiera.: 29.08.2013 – Świat
Day Of The Flowers (2013) DVDRiP X264-TASTE