The Spirit : Duch miasta

(2008) 1080p BluRay x264 anoXmous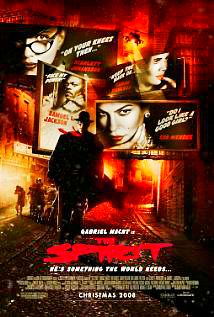 OPIS: Tytułowy Duch Miasta to były policjant Denny Colt, który upozorował własną śmierć, po to, by teraz strzec sprawiedliwości na własną rękę w mieście Central City, gdzie aż roi się od podłych złoczyńców. Colt na miejsce swojej kryjówki wybiera cmentarz Central City, pod osłoną nocy, zamaskowany przemierza ulice miasta walcząc z przestępczością. W niebezpiecznych misjach pomaga mu ubogi, czarnoskóry chłopiec – Ebony White.
PLOT: Rookie cop Denny Colt returns from the beyond as The Spirit, a hero whose mission is to fight against the bad forces in Central City.
Writers: Frank Miller (screenplay), Will Eisner (comic book series)
Stars: Gabriel Macht, Samuel L. Jackson, Scarlett Johansson
103 min  –  Akcja | Kryminalny | Fantasy
The Spirit : Duch miasta (2008) 1080p BluRay x264 anoXmous
http://notepad.cc/the-spirit-2008-1080p-bluray-x264-anoxmous