Breaking At The Edge (2013) DVDRip x264-FiCO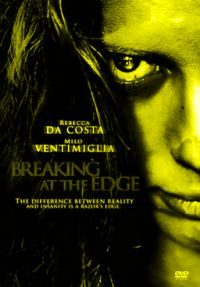 OPIS: Bianca to młoda kobieta w ciąży, która zaczyna widzieć postać tajemniczej dziewczyny. Niedługo potem odkrywa, że osoba z jej wizji to Sara, która zaginęła bez wieści. Bianca postanawia odkryć, czemu dziewczyna ją nawiedza.
PLOT: A pregnant woman fears for her unborn child's life if she doesn't avenge a supernatural entity.
Director: Predrag Antonijevic
Writers: Jake Kennedy (story), Nissar Modi (screenplay)
Stars: Rebecca Da Costa, Milo Ventimiglia, Andie MacDowell
Produkcja…: USA
Gatunek…: Horror
Czas trwania..: 82 min.
Breaking At The Edge (2013) DVDRip x264-FiCO
http://notepad.cc/breaking-at-the-edge-2013-dvdrip-x264-fico