The Damned / Gallows Hill (2013) PLSUBBED.WEB-DL.XViD-MiNS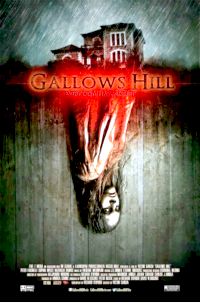 OPIS: Młody wdowiec, David Reynolds wraz z nową narzeczoną, Lauren przyjeżdża do Bogoty, gdzie mieszka jego córka, Jill, z którą chce odnowić relacje. Podczas podróży samochodem, mają wypadek i cała trójka jest zmuszona zatrzymać się w motelu. Tam odkrywają, że właściciel tego miejsca przetrzymuje w piwnicy pewną kobietę.
PLOT: A family are involved in an accident and take refuge in a secluded inn, where they free a girl locked in a basement without knowing she's an ancient evil.
Director: Víctor García
Writers: Richard D'Ovidio (screenplay), Richard D'Ovidio (story) »
Stars: Peter Facinelli, Sophia Myles, Nathalia Ramos
Produkcja.: USA
Gatunek.: Horror | Mystery | Thriller
Czas trwania.: 86 min.
Premiera: 17.10.2013 – Świat
[imdb id="tt2387408″]
The Damned / Gallows Hill (2013) PLSUBBED.WEB-DL.XViD-MiNS
http://notepad.cc/the-damned-gallows-hill-2013-plsubbed-web-dl-xvid-