Seed 2: The New Breed (2014) BDRip.x264-NOSCREENS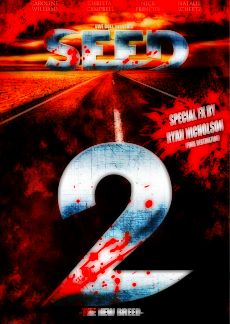 OPIS: Christine wspólnie z przyjaciółmi wraca z imprezy w Las Vegas. W trakcie podróży przez pustynię zostają zaatakowani przez Maxa Seeda – seryjnego mordercę.
PLOT: Coming back from her bachelor party in Las Vegas, Christine and her friends are driving through the hot desert of Nevada. But they are not alone – serial killer Max Seed is back and he brought the whole family.
Director: Marcel Walz
Writer: Marcel Walz
Stars: Natalie Scheetz, Nick Principe, Caroline Williams
Produkcja..: Kanada, USA
Gatunek.:  Thriller, Horror
Czas trwania..: 78 min.
Premiera 25.07.2014 – Świat
[imdb id="tt2916324″]
Seed 2: The New Breed (2014) BDRip.x264-NOSCREENS
http://notepad.cc/seed-2-the-new-breed-2014-bdrip-x264-noscreens