Survival (2013) BRRip.X264.AC3-PLAYNOW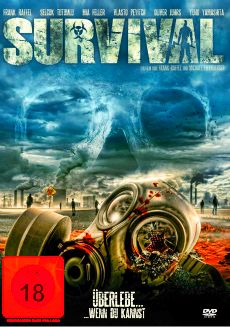 OPIS: Magnat przemysłowy zatrudnia byłego żołnierza marynarki wojennej USA – Franka Mitchela, by ten odnalazł jego porwaną córkę. Jedyny trop prowadzi do opuszczonej fabryki w Polsce, gdzie Frank uświadamia sobie, że chodzi tu o więcej niż zwykłe porwanie.
PLOT: Industrial magnate hires the former US Navy Seal Frank Mitchel to find his kidnapped daughter Susan. The only trail leads him to an abandoned factory in Poland. There Frank realizes that it all comes down to more than just a kidnapping.
Directors: Michael Effenberger, Frank Raffel
Writers: Frank Raffel (story), Frank Raffel
Stars: Martin Geuer, Wesly Howard, Oliver Juhrs
Produkcja..: Niemcy
Gatunek.: Akcja, Horror
Czas trwania…: 100 min.
Premiera…: 13.04.2014 – Świat
[imdb id="tt3072110″]
Survival (2013) BRRip.X264.AC3-PLAYNOW