Street Run / Run (2013)

PLSUBBED

BRRip.x264-MiNS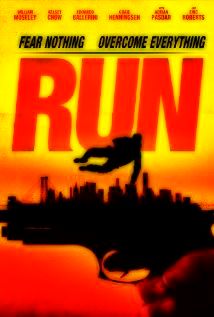 OPIS: Bohaterem filmu jest 17-letni Daniel, który uprawia Parkour. Swoje umiejętności wykorzystuje do popełniania drobnych przestępstw, które uchodzą mu płazem. Pewnego dnia Daniel przez przypadek odkrywa mroczną przeszłość swojego ojca, co ściąga na niego szereg nieprzyjemności.
PLOT: RUN is a fast-paced, action/thriller, which centers on a street smart, 17-year-old named Daniel who practices Parkour and is both hero and thief.
Director: Simone Bartesaghi
Writers: Simone Bartesaghi, Joseph Michael Lagana (additional writer)
Stars: William Moseley, Kelsey Chow, Edoardo Ballerini
Produkcja.: USA
Gatunek…: Thriller, Akcja, Romans
Czas trwania..: 87 min.
Premiera…: 15.08.2013 – Świat
[imdb id="tt2215457″]
Street Run / Run (2013) PLSUBBED BRRip.x264-MiNS
http://notepad.cc/street-run-run-2013-plsubbed-brrip-x264-mins