Gibraltar /

The Informant

(2013) BDRip x264-FAPCAVE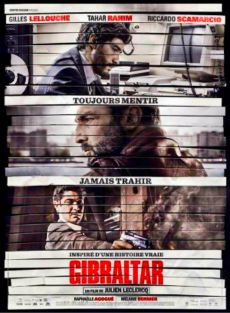 OPIS: Frank, dorabiając na boku jako informator, staje się pionkiem w grze baronów narkotykowych i rywalizujących urzędników celnych.
PLOT: Gibraltar is the extraordinary true story of ordinary Frenchman, Marc Fiévet, moonlighting as a customs informant in Gibraltar. Caught up in a web of political intrigue and illicit drug trade, Fiévet quickly becomes a pawn in an international power play among drug lords and customs officials.
Genre: Kryminalny | Thriller
Writers: Abdel Raouf Dafri (scenario), Marc Fiévet (from the book by)
Directed by: Julien Leclercq
Starring: Gilles Lellouche, Tahar Rahim, Riccardo Scamarcio
[imdb id="tt2121304″]
Gibraltar / The Informant (2013) BDRip x264-FAPCAVE
http://notepad.cc/gibraltar-the-informant-2013-bdrip-x264-fapcave