Cat Run 2 (2014) BDRip x264-SKYNET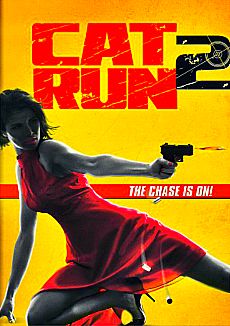 OPIS: Druga odsłona filmu, w którym główną rolę odgrywa dziewczyna na telefon oraz ochraniający ją detektywi Anthony i Julian. Odkrywają oni wielki wojskowy spisek, co przysparza im sporo kłopotów.
PLOT: Gritty and action-packed, Cat Run 2 stars the seductive Winter Ave Zoli (Sons of Anarchy), as a high-end call girl with a secret military connection. Better than ever, Scott Mechlowicz and Alphonso McAuley return as Anthony and Julian, the unlikely team of bumbling, up-and-coming private detectives. After a "sex party" turned massacre leaves Julian's cousin in trouble, the wannabe detective team takes on the case and discovers a military secret they wish they hadn't. This sexy, thrilling, epic will leave you at the edge of your seat!
Produkcja..: USA
Gatunek..: Akcja
Czas trwania..: 96 min.
Premiera..: 22.07.2014 – Świat
Reżyseria..: John Stockwell
Scenariusz.: Matt Manson, Andrew Manson
Aktorzy.: Scott Mechlowicz, Alphonso McAuley, Winter Ave Zoli, Kamille Leai
[imdb id="tt3461828″]
Cat Run 2 (2014) Bdrip x264-SKYNET
http://notepad.cc/cat-run-2-2014-bdrip-x264-skynet