Aliens vs. Avatars  (2011) BDRip.X264-iNFiDEL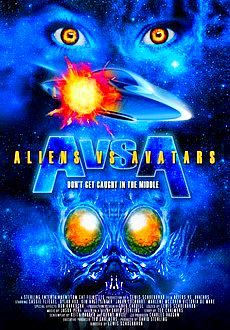 OPIS: Grupa przyjaciół udaje się na wycieczkę, w trakcie której zostają zaatakowani przez kosmitę. Szybko okazuje się, że obca istota traktuje ich jako zwierzynę łowną, która zamierza wytropić i zabić.
PLOT: Six college friends find themselves caught up in a cat and mouse hunt with a race of creatures who possess the ability to transform into anything from which it has consumed DNA.
Produkcja..: USA
Gatunek..: Horror | Sci-Fi | Thriller

Czas trwania.: 83 min.
Premiera.: 20.09.2011 – Świat
Reżyseria..: Lewis Schoenbrun
Scenariusz..: Keith Parker, Kenny White
Aktorzy…: Cassie Fliegel, Jason Lockhart, Dylan Vox, Kim Argetsinger
[imdb id="tt1854506″]
Aliens vs. Avatars  (2011) BDRip.X264-iNFiDEL