The Pact 2 (2014) Hdrip Xvid-JUGGSETRG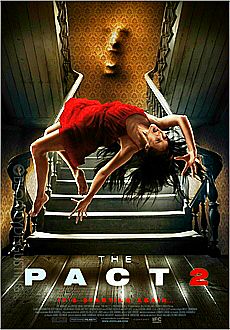 OPIS: Kobieta mająca koszmary o seryjnych mordercach, dowiaduje się, że jej sny przerażająco przypominają rzeczywistość.
PLOT: A woman who is plagued by nightmares involving a serial killer learns her dreams have a horrifying connection to the real world.
Produkcja..: USA
Gatunek..: Horror
Czas trwania…: 96 min.
Premiera…: 05.09.2014 – Świat
Reżyseria..: Dallas Richard Hallam, Patrick Horvath
Aktorzy.: Caity Lotz, Camilla Luddington, Scott Michael Foster, Patrick Fischler
[imdb id="tt2924442″]
The Pact 2 (2014) Hdrip Xvid-JUGGSETRG