Robaczki z zaginionej doliny / Minuscule Valley Of The Lost Ants (2013) BDRip x264-PFa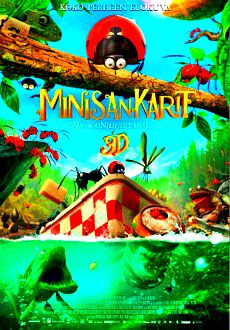 OPIS: Między czarnymi a czerwonymi mrówkami wybucha wojna o pudełko z kostkami cukru. W ich rywalizację wplątuje się zagubiona biedronka.
PLOT: In a peaceful forest, the remains of a picnic trigger a ruthless war between rival ant colonies, obsessed with gaining control of the same prize: a box of sugar cubes! Amidst this struggle a young ladybug befriends a black ant and helps him save his people from the horrible red ants…
Tytuł.:  Robaczki z Zaginionej Doliny  / Minuscule: Valley of the Lost Ants / Minuscule – La vallée des fourmis perdues
Ocena..: IMDB – 7.2/10 (1765), Filmweb – 6.4/10 (1254)
Produkcja.: Belgia, Francja
Gatunek…: Animacja, Familijny, Przygodowy
Czas trwania.: 89 min.
Premiera..: 17.01.2014 – Polska, 17.11.2013 – Świat
Reżyseria..: Hélène Giraud, Thomas Szabo
Scenariusz..: Thomas Szabo, Hélène Giraud
[imdb id="tt2368672″]
 Robaczki z zaginionej doliny / Minuscule Valley Of The Lost Ants (2013) BDRip x264-PFa
http://notepad.cc/minuscule-valley-of-the-lost-ants-robaczki-z-zagin