Killers (2014) BRRip XviD AC3-RARBAG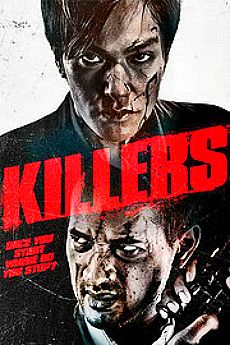 OPIS: Dwójka głównych bohaterów – dyrektor firmy oraz posiadający szemraną reputacje dziennikarz – łączą siły przez Internet, aby w brutalny sposób odmienić swoje życie.
PLOT: A psychopathic Japanese executive accidentally triggers a journalist's 'dark side'. They begin to connect over the Internet and make a complicated bond.
Tytuł…: Killers / Kirazu
Produkcja..: Japonia, Indonezja
Gatunek..: Dramat, Thriller, Akcja
Czas trwania…: 137 min.
Premiera..: 20.01.2014 – Świat
Reżyseria..: Mo Brothers, Kimo Stamboel, Timo Tjahjanto
Scenariusz.: Timo Tjahjanto
Aktorzy..: Rin Takanashi, Ray Sahetapy, Kazuki Kitamura, Luna Maya
[imdb id="tt2409300″]
Killers (2014) BRRip XviD AC3-RARBAG
http://notepad.cc/killers-2014-brrip-xvid-ac3-rarbag