Dinosaur Island (2014) DVDRIP XVID AC3-ACAB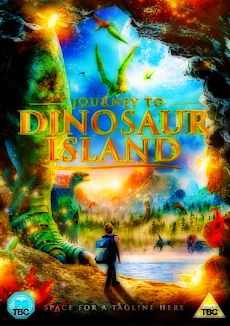 OPIS: Bohaterem filmu jest Lucas – 13-letni chłopiec, który wraz z wycieczką odbywa lot nad oceanem. Po gwałtownej burzy i tajemniczym rozbłysku światła chłopiec budzi się na wyspie, którą zamieszkują prehistoryczne zwierzęta. Na miejscu spotyka dziewczynę, której wcześniej przydarzyło się coś podobnego.
PLOT: The adventure begins when Lucas (Darius Williams) a 13 year old boy embarks on the vacation of a lifetime. When disaster strikes, Lucas finds himself stranded in a strange land littered with ghost ships and prehistoric creatures. While searching for other signs of life, Lucas hears a radio broadcast in the distance and is drawn into the jungle where he encounters a beautiful young girl who claims to have come from the 1950s (Kate Rasmussen.) Together they set out on a quest to get home all the while uncovering secrets that will forever change the future.
Tytuł.: Dinosaur Island
Produkcja..: Australia
Gatunek..: Familijny, Przygodowy
Czas trwania..: 79 min.
Premiera..: 2014 – Świat
Reżyseria..: Matt Drummond
Scenariusz.: Matt Drummond
Aktorzy..: Darius Williams, Kate Rasmussen, Joe Bistaveous, Juliette Frederick
[imdb id="tt3261302″]
Dinosaur Island (2014) DVDRIP XVID AC3-ACAB
http://notepad.cc/dinosaur-island-2014-dvdrip-xvid-ac3-acab