Carlotta (2014) DVDRip x264-PFa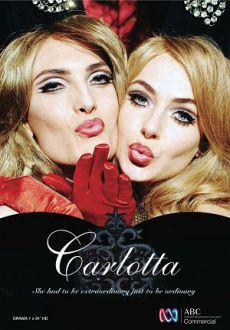 OPIS: Film przedstawiający historię Carola Spencera – pierwszej australijskiej gwiazdy showbiznesu, która poddała się w latach 70. operacji zmiany płci.
PLOT : Based on the extraordinary life of the iconic Les Girls headliner and Australian transgender pioneer, Jessica Marais, stars as Carlotta. A universal story about identity, family, tolerance and acceptance, Carlotta lays bare the life of the confused teenager named Richard and his flight into the turbulence of the hedonistic sixties and seventies. Against the threat of criminal prosecution as well as social rejection, Carlotta emerges as the all conquering drag queen and performer.How many working class Balmain boys grow up to be showgirls? Not just any showgirl but a household name, a legend of Kings Cross, a daytime TV star, and a symbol of generational change. Spanning forty years, Carlotta is an uplifting celebration of finding your place in the world and making your mark against all odds.
Tytuł..: Carlotta
Produkcja.: Australia
Gatunek.: Biograficzny
Czas trwania..: 92 min.
Premiera. 19.06.2014 – Świat
Reżyseria.: Samantha Lang
Scenariusz.: David Hannam
Aktorzy.: Jessica Marais, Eamon Farren, Socratis Otto, Andrew Lees
Carlotta (2014) DVDRip x264-PFa