Wojenny tabor / The Gypsy Warriors (1978)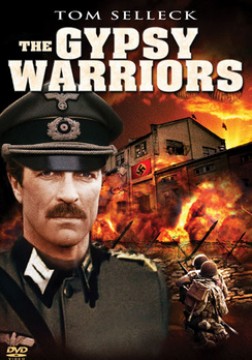 Gatunek: Dramat, Komedia, Wojenny / LEKTOR.PL
OPIS FILMU: Francja, rok 1942. Niemiecka armia właśnie ukończyła pracę nad wynalezieniem broni biologicznej – śmiertelnej toksyny. Dwóch amerykańskich żołnierzy ma za zadanie odnalezienie i zniszczenie tajnej broni. W czasie misji poznają rodzinę pochodzenia cygańskiego, która pomaga im w niebezpiecznym zadaniu.
PLOT: Action. Intrigue. Honor. 1978's "The Gypsy Warriors" stars future "Magnum, P.I." star Tom Selleck and James Whitmore, Jr. as daring American soldiers who must infiltrate Nazi-occupied France to steal a deadly toxin, and are helped along on their journey by a family of friendly gypsies in this fearless World War II adventure. The Nazis never knew what hit them!
Reżyseria: Lou Antonio
Scenariusz: Stephen J. Cannell, Philip DeGuere
Kraj: USA
Rok produkcji: 1978
Czas trwania: 77 min.
Wojenny tabor / The Gypsy Warriors (1978)
ONLINE