Justice League Throne of Atlantis / Liga Sprawiedliwości Tron Atlantydy (2015)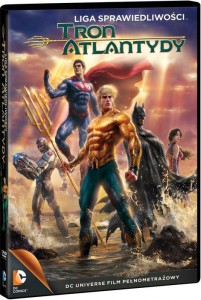 OPIS FILMU: Dołącz do Supermana, Batmana, Wonder Woman i reszty Ligi Sprawiedliwości, która zmierzy się tym razem z armią legendarnej Atlantydy i jej potężną bronią. Otwiera się zupełnie nowy rozdział DC Universe, w którym jedyną nadzieją ludzkości w walce z ciemnością będzie światło nowego superbohatera – Aquamana!
PLOT: In the aftermath of Justice League: War, the world is at peace or so it seems. When Atlantis attacks the Metropolis for the death of their king. But the Queen has different plans and requires the Justice League to find her lost son. But while they search for him, Atlantian troops; lead by Ocean Master, continue their assault. Who will win?
Director: Ethan Spaulding
Writers: Heath Corson (screenplay), Geoff Johns (story)
HDRip
http://notepad.cc/justice-league-throne-of-atlantis-2015-hdrip-x264-