The Lovers (2015) WEB-DL x264-RARBG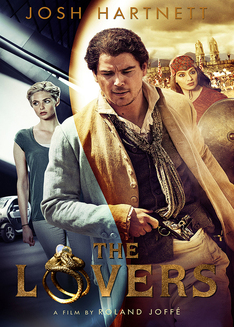 OPIS FILMU: Epicka historia miłosna, której akcja koncentruje się wokół czterech osób: angielskiego oficera stacjonującego w Indiach, hinduskiej kobiety, w której się zakochuje, amerykańskiego biologa morskiego oraz naukowca uwięzionego na wraku brytyjskiego statku handlowego.
PLOT: Unfolding across multiple centuries and continents, this breathtaking epic time travels to 18th century India and beyond to tell a sweeping saga of treachery, betrayal, and a love that defied all boundaries. Josh Hartnett stars as present-day marine archaeologist Jay Fennel who, following a diving accident while rescuing his wife, is left brain dead. In his comatose dream state, Fennel is transported to India circa 1778, where a young British captain (also played by Hartnett) embarks on a life-threatening mission and a steamy romance with a female warrior (Bollywood superstar Bipasha Basu).
Tytuł.: The Lovers / Singularity
Produkcja.: Australia, Belgia, Indie
Gatunek.: Historyczny, Akcja, Romans
Czas trwania.: 110 min.
Premiera.: 13.02.2015 – Świat
Reżyseria.: Roland Joffé
Scenariusz.: Roland Joffé
Aktorzy.: Josh Hartnett, Bipasha Basu, Shane Briant, James Mackay
[imdb id="tt1321869″]
The Lovers (2015) WEB-DL x264-RARBG