I Am Here (2014) WEB-DL x264-RARBG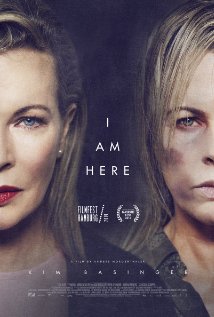 OPIS FILMU: Po latach starań o dziecko Maria dowiaduje się, że jest bezpłodna. Chęć posiadania potomka prowadzi ją w świat prostytucji oraz ciemnych interesów.
PLOT: Successful businesswoman Maria has achieved everything except what she wants the most – a baby of her own. She decides to deal with the matter by herself and embarks on a desperate and dangerous journey in order to make her dream come true.
Director: Anders Morgenthaler
Writer:
Anders Morgenthaler
Stars: Kim Basinger, Jordan Prentice, Sebastian Schipper
I Am Here 2014 WEB-DL x264-RARBG