All Saints Eve (2015) DVDRip AC3 x264-NoGrp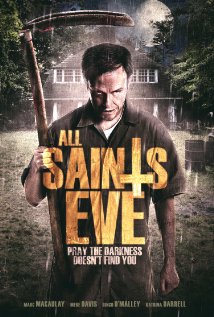 OPIS FILMU: W noc Halloween grupa znajomych musi uporać się z uwolnioną klątwą rzuconą przez zamordowanych wieki temu farmerów. Jeśli im się nie uda, ich miasteczko zostanie przeklęte na zawsze!
PLOT: A sinister preacher in the 1800's leads an angry church mob to murder a farmer and his family, all to gain the coveted McKale farmland. In his dying breathe, the farmer incites an evil curse and vows his vengeance. An eerie calm settles over the land for centuries until one fateful night when the curse is accidentally unleashed and a group of misfit friends must fight to stay alive, discover the truth, and solve the criminal mystery before its too late.
[imdb id="tt2286506″]
All Saints Eve (2015) DVDRip AC3 x264-NoGrp