Walter (2015) HDRip XViD-juggs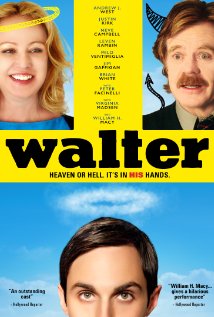 OPIS FILMU: Dziesięcioletni Walter podpisał pakt z Bogiem, decydując o losie napotkanych ludzi. Teraz jako dorosły mężczyzna prowadzi monotonne życie u boku matki do momentu, w którym pojawia się tajemniczy Greg.
PLOT: A ticket-taker at the local cinema believes he is the son of God. He has agreed to decide the eternal fate of everyone he comes in to contact with.
GATUNEK: Komedia, Dramat
Stars: Milo Ventimiglia, William H. Macy, Leven Rambin
[imdb id="tt2016335″]
Walter (2015) HDRip XViD-juggs