Remission (2014) WEB-DL x264-REKoDE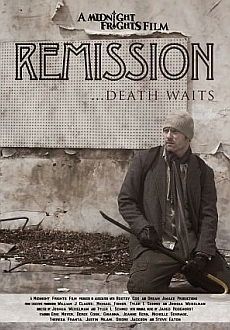 OPIS FILMU: Duchowny, który stracił wszystko, przemierza niebezpieczne postapokaliptyczne pustkowia, gdzie zainfekowani polują na ostanie niedobitki ludzkości. Wkrótce odkrywa niewielkie społeczeństwo ocalałych, któremu udało się przeżyć w opuszczonym magazynie.
PLOT: The Reverend Joseph Barnaby has lost everything. His family, his community, and all of the happiness that came with it. He now wanders a post-apocalyptic wasteland, searching. In a dangerous world where the Infected prey on the last vestiges of humanity, he finds a community of survivors holed up in an old, abandoned warehouse. As the dangers from the outside world mount, he must fight to protect the people he loves… but are the Infected the real danger?
GATUNEK: Dramat, Horror
Remission (2014) WEB-DL x264-REKoDE