THE SQUEEZE (2015) WEB-DL X264-RARBG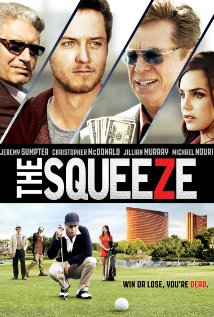 OPIS FILMU: Augie posiada ogromne umiejętności golfowe. Ufając swojemu talentowi zaczyna obstawiać zakłady hazardowe.
PLOT: A humble young man with uncommon skills from a small southern town gets caught up in high stakes golf matches between big-time gamblers until the game becomes life and death.
GATUNEK: Dramat, Komedia, Sportowy
THE SQUEEZE (2015) WEB-DL X264-RARBG