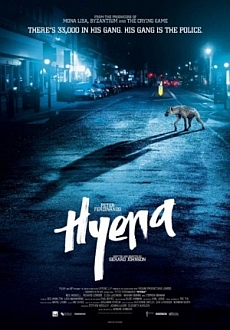 GATUNEK: Dramat, Kryminał, LEKTOR PL
OPIS FILMU: Michael Logan jest uzależnionym od narkotyków i skorumpowanym do bólu gliniarzem, swoistym królem ulicy i najgroźniejszym na niej drapieżnikiem. Do czasu, aż w światku przestępczym dochodzi do krwawej konfrontacji i do władzy dochodzi bezwzględny albański gang.
PLOT: Michael (Peter Ferdinando) is a ruthless undercover coptargeting London's most violent drug traffickers. He and his team aren't above taking their cut from the criminals they're charged with taking on -but when he's threatened with exposure, he's forced to rapidly shift his loyalties and sell out his allies in order to stay alive. Gerard Johnson's ultraviolent thriller – part Nicolas Winding Refn, part Abel Ferrara,and featuring a propulsive score by British new wave legends The The – is a brutal, neon-colored portrait of a man far beyond salvation.
[imdb id="tt1837574″]