ICONOCLAST (2012) 720P BLURAY YIFY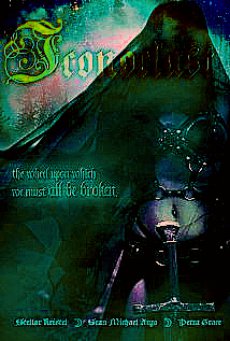 OPIS FILMU: Starożytna magia budzi Czarną Boginię Południowych Bram. Wskrzesza ona wojownika, który ma zgładzić bogów starego świata i odebrać im moc. Który ma stać się jej nieumarłym rycerzem.
Plot: Iconoclast is the story of a lone warrior who is resurrected by a dark goddess and sent into the wilderness to slay all of the old gods and take their power, so that she can craft him into a powerful weapon to wield against the crusading knights that sweep across the land.
GATUNEK: Fantasy
Director: Sean-Michael Argo
Writer: Sean-Michael Argo
Stars: Sean-Michael Argo, Matthew Barrie, David Baskeyfield
 ICONOCLAST (2012) 720P BLURAY YIFY