The Living (2014) HDRip X264-PLAYNOW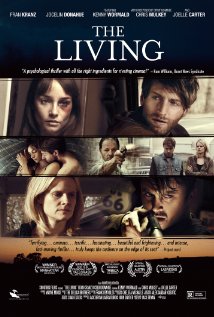 OPIS FILMU: Po całonocnym piciu Teddy budzi się w swoim domu i odkrywa, że ciężko pobił własną żonę. Mężczyzna za wszelką cenę próbuje przekonać Molly, by mu wybaczyła, nie wiedząc, że jest już za późno.
PLOT: A man hires an ex-con to kill his sister's abusive husband, but the desperate act sets into motion a shocking series of events in this intense indie drama.
GATUNEK: Thriller
Director: Jack Bryan
Writer: Jack Bryan
Stars: Fran Kranz, Jocelin Donahue, Kenny Wormald
[imdb id="tt2950236″]
The Living 2014 HDRip X264-PLAYNOW