Cowboys vs Dinosaurs (2015) DVDRip x264-PARS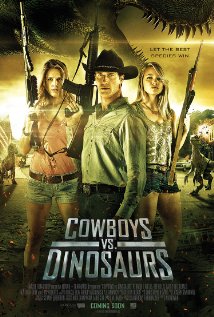 OPIS FILMU: Przypadkowa eksplozja w kopalni uwalnia dinozaury, które sieją zniszczenie. Do walki z nimi rusza grupa kowbojów.
Plot: After an accidental explosion at a local mine, dinosaurs emerge from the rubble to terrorize a small western town. Now, a group of gunslingers must defend their home if anyone is going to survive in a battle of cowboys versus dinosaurs.
GATUNEK: Akcja, Sci-Fi
Directed by: Ari Novak
Starring: Nick Andrews, Jesse Banthem, Stephanie Michelle Bonner
Cowboys vs Dinosaurs (2015) DVDRip x264-PARS
http://notepad.cc/cowboys-vs-dinosaurs-2015-dvdrip-x264-pars