The Walking Deceased (2015) DVDRip x264-VH-PROD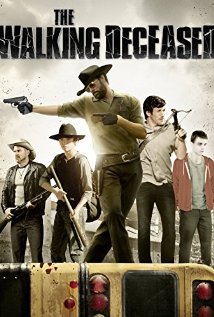 OPIS FILMU: Pewien policjant budzi się w szpitalu wkurzony, niczym cierpiący na hemoroidy niedźwiedź, zmuszony do srania szyszkami. Jego rodzina zniknęła, a świat opanowała plaga zombie. Niestety nasz bohater ma inteligencje na poziomie typowego respondenta z Familiady, więc jego misja odnalezienie bliskich nie będzie usłana różami.
PLOT: When a police officer wakes up in a hospital to find out he is in the middle of a zombie apocalypse, he will do anything to find his family, even sacrifice Twitter.
GATUNEK: Komedia
[imdb id="tt3499458″]
The Walking Deceased (2015) DVDRip x264-VH-PROD
http://notepad.cc/the-walking-deceased-2015-dvdrip-x264-vh-prod