The Last Rescue (2015) DVDRip x264-RedBlade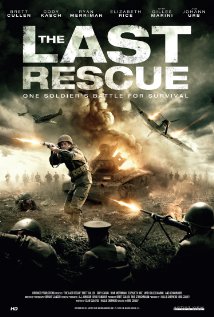 OPIS FILMU: Niedługo po lądowaniu w Normandii trzech amerykańskich żołnierzy oraz dwie pielęgniarki zostają odcięci od swoich oddziałów i muszą opracować plan przedarcia się przez linie wroga. Może w tym pomóc wzięty do niewoli oficer niemiecki.
PLOT: World World II: Shortly after D-Day, three American soldiers and two Army Corps nurses are stranded behind enemy lines. They take a high-ranking German officer as their prisoner and try to orchestrate an escape.
GATUNEK: Akcja, Dramat, Wojenny
[imdb id="tt3396166″]
The Last Rescue (2015) DVDRip x264-RedBlade